METAL
Mixing by Alejandro Carrera 
I´m Alive - Helloween *Studio Cover Collab

Tracking / Mixing

3:29

Turning Point - Dark Times Collaboration *Entry

Mixing / Mastering

3:57

A Faithful Few - Monolith

Mixing / Mastering

3:15

Stand Tall - Prophets

Mixing / Mastering

2:41
---
ROCK
Mixing by Alejandro Carrera 
Liar - Burst and Bloom

Mixing / Mastering

3:27

Without You - We Were Sharks

Mixing / Mastering

3:01

Awakening - Decemberflood

Mixing / Mastering

2:58

Between Mirrors - Heavy Hearts

Mixing / Mastering

3:41
---
TRACKING, MIXING, MASTERING
All Tracking, Mixing and Mastering by Alejandro Carrera
*Drums in "Given (Live session)" Mixed by Remi Estudios
I´m Alive - Helloween *Studio Cover Collab

Tracking / Mixing

3:29

Close to the Edge - Rift Divide

Tracking / Mixing / Mastering

3:12

Last Gate - Widian

Tracking / Mixing / Mastering

5:27

El Huesped - 1000 Xander

Tracking / Mixing / Mastering

5:10

The End Of My Journey - Widian

Tracking / Mixing / Mastering

5:10
Services:
– Mixing – Tracking – Editing – Drum Programming – Reamping –
Session Musician work – Production

I'm located in Guadalajara, Jalisco, Mexico.
If you need Mixing, Session Work, Drum Programming, Editing or any of my services please free to contact me, I'm specialized in Rock and Metal Mixing and I would love to work in your project.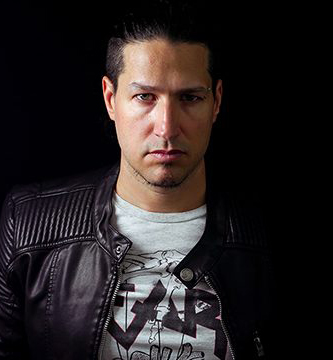 My name is Alejandro Carrera, I'm a Producer/Guitarist/Engineer from Guadalajara, Jal. Mexico. I'm a full time musician; in 2012 I got my specialist certificate from "Berklee College of Music". I have worked as session musician since 2013 and I started my Producer/Mixing Engineer career in 2016, working in full length albums were I was in charge of everything (tracking, arrangements, edition, mixing, etc.).
As a Mixing Engineer/Producer my main goal is to help your song to be heard in the best possible way. We have to make decisions based on what helps the song the most,  if we combine great performances with excellent sound we will make the song reach its full potential, that's our goal and that's why we need to be careful with every detail of the process.